The pharmaceutical logistics
Our expertise in the health field is justified by our strong experiences in the pharmaceutical logistics. XP LOG is taking all the measures to support you. And find adapted pharmaceutical logistics solutions related to your needs and your goods.
XP LOG has currently 2 000 m² of warehouses dedicated to the storage of pharmaceutical products. In conformity with the expectations of the people of the health sector, XP LOG brings a special attention to the safety and the quality of the goods. But also to the respect of the regulations and the sanitary processes within its pharmaceutical logistics chain such as:
A daily cleaning: the pharmaceutical sector is sensible to the hygiene. So, the warehouses are cleaned everyday which allows the respect of the hygienic rules. But also the cleanliness of the goods.
The pests' control: our warehouses are equipped by tools that are fighting against any kind of pests with the aim of protecting the goods.
The temperature control: The temperature is usually measured. However we cannot control the temperature within our warehouses.
Frequents controls: We make an annual audit by external organisations or even the customers themselves.
A sampling zone: we have a clean room which is dedicated to sampling. In addition, we have a strict process that must be respected while our employees are taking samples (wearing gloves, coats, hairnets).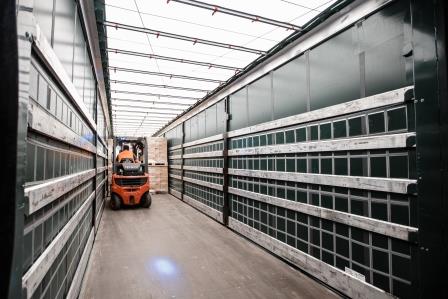 An adapted transport to the pharmaceutical goods
The international transports (air transportation, maritime transports, …) are also subject to regulations. And follow strict specifications related to the kind of pharmaceutical products they are dealing with.
It is important to understand that there are many incompatibilities with those pharmaceutical products such as food products or even dangerous products.
If you need more information related to the transportation of pharmaceutical products, do not hesitate to contact the experts from Sealogis Freight Forwarding