The Corporate Social Responsibility
According to Ecovadis, the Corporate Social Responsibility (CSR) is the voluntary integration by companies of social and environmental concerns into their business activities and their relationships with stakeholders. A company that is involved in the CSR will therefore seek to have a positive impact on society while being economically viable. To make it simple, it is the setting-up of sustainable development but not only. The CSR is also about issues related to business ethics, the respect of human rights and the well-being of employees.

The Ecovadis grade
Ecovadis is a recognized organization that provides companies a complete questionnaire allowing them to evaluate their level of involvement in CSR. This rating is composed by several themes:
– The environment ;
– Social and Human Rights;
– Ethics;
– Responsible purchasing.
Of course, companies are evaluated and analyzed on the basis of their size, location and industry. Following this evaluation, we received a complete document explaining in detail our assigned scores.
This document is a good support on which we can base our actions for 2021.
In order to successfully focus our efforts on the improvement points. The overall mark is between 0 and 100. Depending on the grade, he companies receive an award : Bronze, Silver or Gold.
The XP LOG CSR approach
For many years, XP LOG constantly involved itself in the CSR approach. Each year we dedicate an article on our website which summarizes our common actions to be always better.
In the articles below, you will find the details of the actions we took such as:
– Investing in safety shoes made from recycled materials;
– The distribution of reusable water bottles;
– The renewal of the MASE certification.
These actions are the result of the will to improve XP LOG practices. This allows us to improve the overall quality of services. But also to meet the growing customer requirements in this area.
The Ecovadis score for XP LOG shows these efforts: 64/100. This rating comes close to the gold medal (65/100). We note that the gold medal is given to only 5% of the companies that are registered at Ecovadis.
We can therefore congratulate all of our employees for their joint efforts which contributed to getting this rating. As the score is valid for a year, we must continue on this conductor line in order to renew the evaluation process next year.
The Ecovadis evaluation process
In order to better understand how Ecovadis rated XP LOG, here is the assessment process in 6 steps:
1) Receipt of the XP LOG request;
2) Sending the questionnaire adapted to the XP LOG specificities;
3) Analysing all the documents provided by XP LOG;
4) Sorting of public information about XP LOG;
5) Collecting data relating to XP LOG in more than 2500 databases;
6) Analysing of all the data by several experts.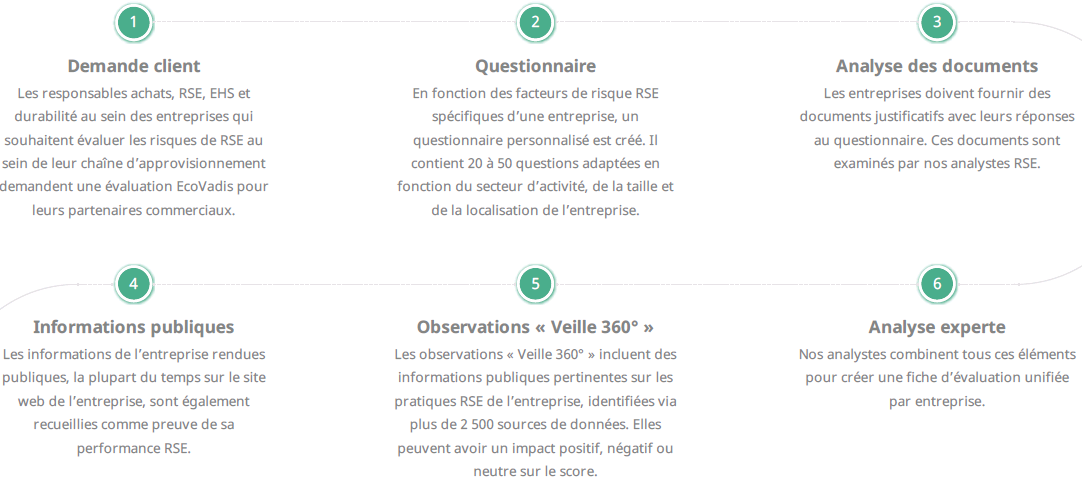 The Ecovadis assessment is based on 4 themes. On their report, the experts detailed the actions taken by XP LOG for each topic:
The environment
– The decrease of the energy consumption : thanks to the modernization of the technologies and equipment
– The sorting of empty ink cartridge
The Social and Human Rights
– The setting up of a collective agreement
– Auditing the health and safety matters
– The MASE certification renewing
The XP LOG ethics
– Sanctions given in case of non-respect of XP LOG policies
– Accession of the "Pacte Mondial des Nations Unies" (PMNU)
The setting-up of sustainable purchase
– CSR rules imposed to all the XP LOG suppliers